The Rusack Label
Some 95 years ago, Alison's great-grandparents opened a ceramics factory on Santa Catalina Island, just off the southern California coast. There, the artisans became known for their beautiful pottery and exquisite decorative tiles and murals—all crafted entirely by hand.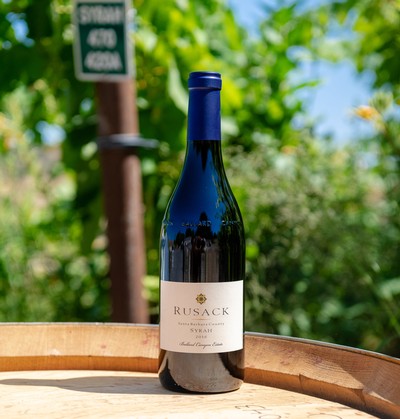 We chose a Catalina tile to grace our label not only because we love the simple elegance and vibrant colors of these old designs, but also because of Catalina's longstanding importance in our lives.
For us, Catalina tiles have always represented a tradition of hand-crafted excellence and creativity, originated and carried on (albeit for only a short time) by a small group of talented people who truly cared about what they did.
From the very first days of Rusack, we have worked hard to continue that tradition. Our own small and skilled team is passionate about making world-class wine, and takes a hands-on approach to creating it—resulting in our own version of elegant and appealing art.